Monitoring of the mycorrhizal status in plantations
For the truffle farmer it is very important to know how the truffle mycorrhizae are developing in the truffle orchards and monitor possible threats by other contaminant mycorrhizal species. This is especially important before the trees start producing truffles (young plantations, generally under 6-8 years old) or when the farmer wants to assess the efficacy of new management techniques.
MicoLab can send a specialist to take root and soil samples from young or older plantations that will be cleaned, processed and analyzed in the lab. Also, the client can do the root samplig by his/her own means.
Please, before sampling, contact us to ensure that the sampling design and intensity is sufficient for the purpose of the analysis.
By using this service the client will learn:
If there is an adequate presence of truffle mycorrhizae (Tuber melanosporum or Tuber aestivum/Tuber uncinatum) in young plantations or older plantations with yield problems.
If there are other mycorrhizal fungi present and in which percentage. This can be of the utmost importance in the case of dangerous fungi like Tuber brumale or Trichophaea woolhopeia. Or when a high presence of contaminants can actively compete with the truffle fungus and colonize root tips instead of the latter. In this case they can prevent the truffle fungus from further development in the plantation.
This service is especially recommended in the following cases:
When the nursery truffle plants were not analyzed before planting.
When, after five years, the first truffles have not been harvested despite proper handling.
Before doing high investments such as drilling (wells), fencing, spore inputs with substrateSpanish wells).
If there are suspicions of contamination by other aggressive mycorrhizal species in the plot due to inadequate nursery plants, a high presence of ectomycorrhizal forest trees on the edge of the plot, if there was a presence of this type of species inside the plot and the land was not previously cleaned with grain crops for several years, if spores have been added that may be of the wrong species…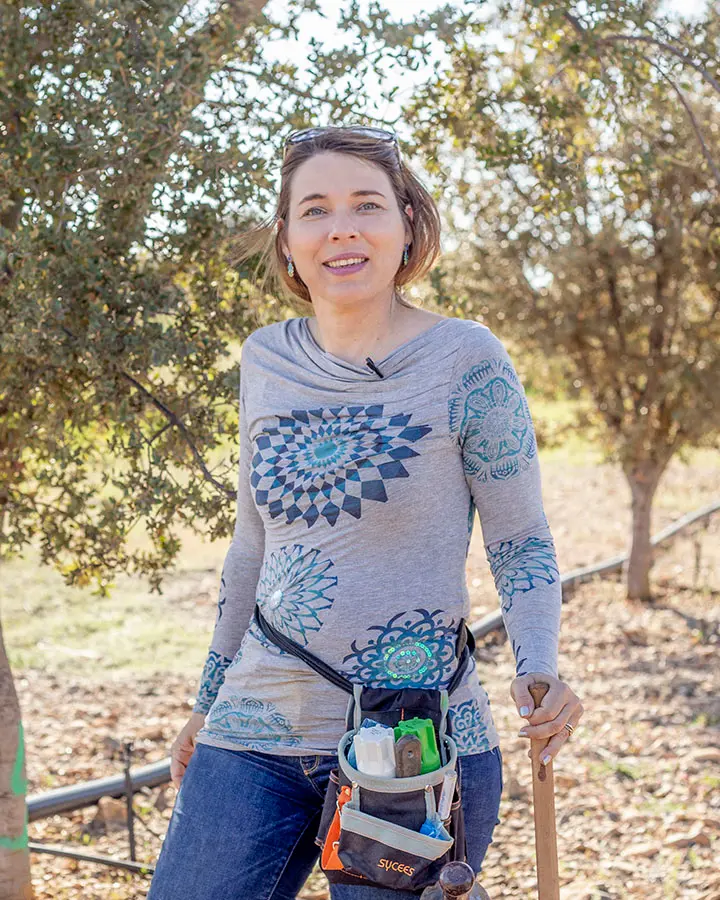 As part of the analysis service, MicoLab will include in the report management recommendations based on the analysis results obtained. Also, the client will be contacted to comment on them and solve any doubts that may have arisen after reading the text.
How to sample trees in truffle plantations to analyze their roots
You can watch this video to learn how to do a correct root sampling that will allow us to obtain an adequate amount of mycorrhizae to assess the mycorrhizal status of the plantation, identify risks of possible mycorrhizal contaminant species and make management decisions based on the results.
Please, before sampling, contact us to ensure that the sampling intensity is sufficient for the purpose of the analysis.