Assessment of site suitability. Management requirements
This consultancy service will assess the potential of a site for truffle cultivation. MicoLab will provide future farmers with advice on how to improve the site suitability and which management methods to apply to obtain high yields of quality truffles.
Before establishing the plantation, it is essential to assess its chances of success and the economic viability of the investment. For this, the characteristics of the soil and the climate must be evaluated.
Factors such as the presence of contaminant tree species and wildlife in the area, slope and irrigation possibilities must also be evaluated.
Normally, the client will send pictures and videos of the plot. After assessing the plot visually and obtaining the rest of the data through interviews with the future farmer, if it is concluded that the plot may be suitable, the soil sampling technique and design will be explained to the customer.
The soil samples obtained are sent to our laboratory for preliminary tests. In the event that these tests are favorable, it will be sent to our reference soil analysis laboratory to perform the complete chemical analysis.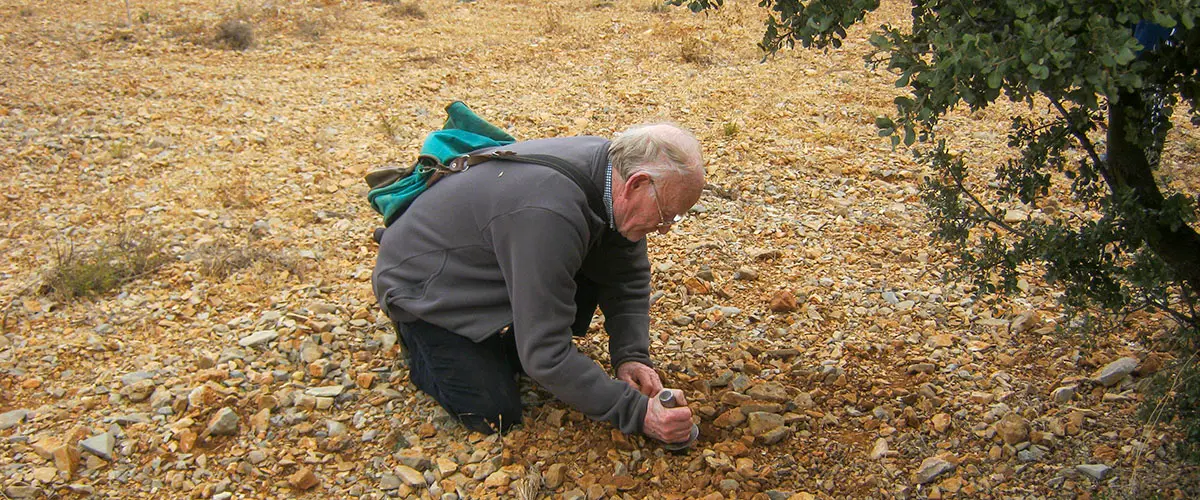 Also, the client will be contacted in order to obtain the relevant climatic data for the cultivation of the truffle species chosen.
The needed data for the suitability study will include the soil analysis, climate, wild plant species, landform and slopes, exposure, previous crops and farming management, a suitability report will be prepared with corrective measures for the soil, recommendations for works prior to planting and tree spacing, as well as calculations of amendments to apply to the soil if necessary to adapt it to the nutritional needs of truffle production.
MicoLab, if requested, may also make site visits to inspect plots and take the required samples with a technical soil probe.
How to correctly sample soils for analysis
This video aims to help truffle farmers do a correct soil sampling so the data obtained in the analysis is representative of the plot and helps them decide if it is suitable for planting truffle trees, which corrective measures may be needed and do the necessary calculations if nutrient inputs are required.
Please, before sampling, contact us to ensure that the sampling intensity is sufficient for the purpose of the analysis and that the sampling areas are properly divided into homogeneous sectors.