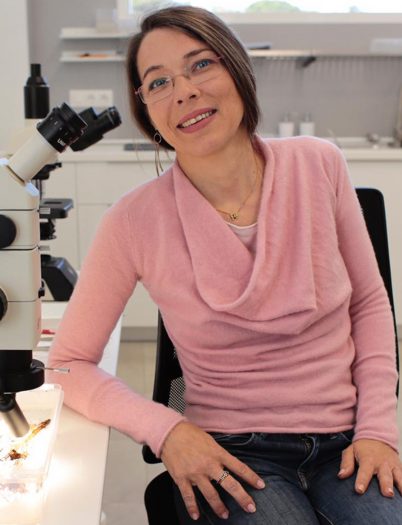 Agricultural Engineer from the Polytechnic University of Valencia (Spain) and former forestry teacher with a fourteen year career in the education sector. In order to get the necessary training in the truffle sector, she has done internships and research contributions with the main truffle cultivation research centers in Spain. She maintains constant contact and collaborates with researcher, truffle growers and private companies to keep up-to-date with the advances in plantation management, nursery truffle plant production and mycorrhiza identification.
She also teaches courses on truffle-related topics ranging from microscopy and nursery plant production to management techniques. Some of the educational materials and research papers produced by her can be downloaded in the links section.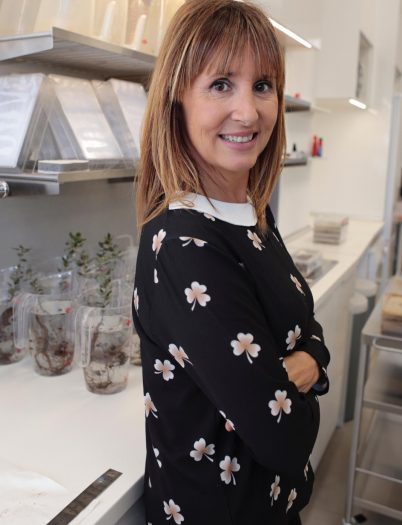 María del Carmen Fortea Garzarán
She is a specialist technician on medical biology and a graduate in nursery by the University of Zaragoza. She hols a fifteen-year experience as a surgery assistant. Furthermore, she is originally from Teruel and has a wide field experience in the agricultural and truffle sector.
Her experience in the medical surgery area grants her with an exquisite care in the handling of our clients' plant and plantation root samples. Thanks to her, the reliability of our results is indisputable.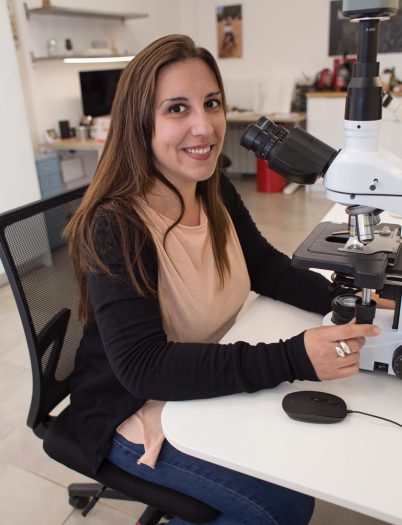 She holds a BA from the University of Valencia and a Master's Degree in Cultural and Natural Heritage. She is also the technical director of Arte Trufa, a company specialized on truffle plantation establishment and management.
Clara has her own truffle plantations in which she implements different management techniques and develops research projects in order to find more efficient management methods and improve plantation lifespan and yields.
She has many years of experience in spore and mycorrhiza analysis. This, combined with her field experience, makes her a link between the lab and the field work.